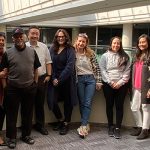 West Coast Code Consultants, Inc.
JOB DESCRIPTION:
Senior Plans Examiner is an experienced level plan reviewer position. Will be responsible for reviewing plans and other construction documents involving single family, multi-family, and commercial construction to ensure compliance with applicable building codes and ordinances. Will be asked to complete reviews of complex projects and in-depth evaluations of all trades (MEP). Will prepare comment letters and communicate deficiencies to design teams and jurisdictions. May prepare valuations for permit fees. This position is looking to be filled remotely and reporting to Management operating from the Irvine Regional Office.
MINIMUM QUALIFICATIONS:
Must meet all the minimum qualifications of a Plans Examiner III plus meet the following…
Must possess a minimum of six (6) ICC plan review certifications.
Must have at least 7-years of experience doing plan reviews. Plan review experience must include extensive experience in both residential and commercial reviews.
Must be capable of reviewing all aspects of construction including mechanical, electrical, and plumbing (MEP), and accessibility.
JOB DUTIES:
Plan Review
Performs complete and timely plan reviews of both simple and complex residential and commercial projects.
Preforms reviews of construction documents to determine compliance with building codes and some local regulations.
Writes letters of deficiencies referencing the pertaining code from code books.
Often communicates with project owners and design teams about deficiencies and solutions.
Must keep accurate records and logs of plan review status and completion of projects.
May occasionally visit construction sites to see different phases and methods of construction.
Provide feedback on the growth and development of plan review and intake staff.
Make special efforts to promote good will in the office.
Performs other related duties as assigned.
Physical Demands
Most work will be completed in an office setting sitting or standing for long periods with a lot of computer work will be expected.
Occasionally there may be visits to construction sites that consist of many hazards and would require a high degree of attentions and caution.
SALARY:
Depends upon experience
*Lower levels of engineers may be considered for this position.
TRADITIONAL BENEFITS:
Medical Insurance Plans
Dental & Vision Reimbursement
Long Term Disability Insurance
Employer Paid Life Insurance
Voluntary Flexible Spending Account (FSA)
Voluntary Health Savings Account (HSA)
401(k) Retirement Plan with 6% Employer Matching
Discretionary 401(k) Profit Sharing Contribution
Discretionary Bonus Program
WORK-LIFE BENEFITS:
15 Days Paid Time Off (PTO)
8 Full-Day Paid Holidays
2 Half-Day Paid Holidays
Family Medical Leave
Health & Wellness Reimbursement
Flexible Work Schedules when Feasible
Business Casual Dress Environment