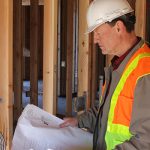 West Coast Code Consultants, Inc.
JOB DESCRIPTION:
West Coast Code Consultants, Inc. (WC-3) is currently seeking qualified Senior Building Inspectors with a minimum of five years' experience in performing field inspections of residential, commercial and/or industrial construction projects to ensure compliance with adopted building codes and construction standards in California. Candidates must be comfortable in all aspects of construction and may serve as the lead inspector for larger commercial projects. Candidates will be required to write inspection reports for field inspection as well as communicating with city building departments and with the public.
This position will operate in-house with a jurisdictional client, while reporting to, and receiving support from, management in our South San Francisco Regional Office.
JOB DUTIES:
Perform all necessary duties of a Certified Building Inspector to determine code compliance adopted by various jurisdictions.
Year-round field Inspection work on both private and prevailing wage projects.
Perform evaluations of complex buildings, multi-family dwellings, schools, and structures at various stages of construction for compliance with approved plans, specifications, jurisdictional codes, ordinances, and other regulations.
Comprehensive code knowledge required to inspect architectural, structural, electrical, mechanical, and plumbing aspects of construction.
Ability to read plans and other construction documents. Be able to navigate code books. May be asked to help with reviewing construction plans for code compliance.
Write inspection reports, both paper copies and electronically with laptops and tablets.
Ability to communicate effectively with public (homeowners, property owners, engineers, architects, etc.) to answer questions that may arise and communicate deficiencies. with owners and builders.
Communicate with permit techs, other inspectors, and building officials for jurisdictions. Need to be adaptable to jurisdiction requirements of reporting and communicating.
Position may require physical exertion during on-site inspections such walking, sitting, standing and ability to lift and move up to 25 pounds. Most work will be performed outdoors in the elements. Must be able to lift, climb, jump, crawl.
Make special efforts to promote good will in the office and perform other related duties as assigned.
Basic knowledge of electronics and Microsoft Office Suite.
Job requires the ability to drive.
MINIMUM QUALIFICATIONS:
Obtain and update state and local licenses and certifications as needed.
Preferred – At least eight (8) ICC certifications and be a certified combination inspector for both commercial and residential in Building, Mechanical, Plumbing, and Electrical disciplines.
Preferred – A minimum of five (5) years of experience performing building inspections. (Certifications may be substituted for relevant experience.)
Continual, on-going training and additional achievement of ICC certifications is expected to take place.
Must have valid driver's license.
SALARY:
Competitive Salary with Prevailing Wages Paid for Inspection Work
Depends on Experience
TRADITIONAL BENEFITS:
Medical Insurance Plans
Dental & Vision Reimbursement
Long Term Disability Insurance
Employer Paid Life Insurance
Voluntary Flexible Spending Account (FSA)
Voluntary Health Savings Account (HSA)
401(k) Retirement Plan with 6% Employer Matching
Discretionary 401(k) Profit Sharing Contribution
Discretionary Bonus Program
WORK-LIFE BENEFITS:
15 Days Paid Time Off (PTO)
8 Full-Day Paid Holidays
2 Half-Day Paid Holidays
Family Medical Leave
Health & Wellness Reimbursement
Flexible Work Schedules when Feasible
Business Casual Dress Environment