WC³ Leadership
Our Executive Team & Regional Leaders
GIYAN SENARATNE, PE, SE, LEED AP, CASP
Principal / CEO
Giyan Senaratne has over 25 years of experience providing professional building and safety services to numerous government clients. He is a registered structural engineer, an ICC certified plans examiner, a LEED AP professional and a Certified Access Specialist (CASp). He has exceptional experience reviewing building plans and has been exposed to all types of construction and occupancy groups from residential homes to high-rise structures, complex industrial plants, and large-scale power plants. He is currently serving as the Building Official for several large scale solar projects.
DONALD ZHAO, PE, MCP, CBO
Vice President / Regional Manager
With 20 years of experience in the construction industry, 13 spent as a code official, Donald Zhao has proven his mastery of Building Code in its many facets. Donald uses every opportunity to expand his base of knowledge and share it with his team. His utilization of modern collaboration technology, along with a strict standard of quality, have enabled Donald to lead the South San Francisco branch of WC³ into 3 years of consistent growth. Donald's technique and ambition serve as the foundation and goal for all his employees and set him at the cutting edge of an industry constantly in search of innovation.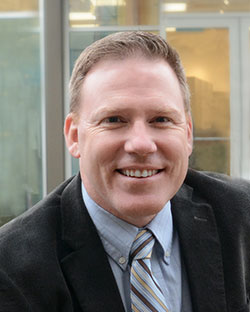 CHRIS KIMBALL, PE, SE, MCP, CBO
Vice President 
Mr. Kimball has more than 18 years of experience in the design, construction, and building safety industries. He is a registered structural engineer, ICC Master Code Professional, certified building official, certified fire code official, combination plans examiner, and combination inspector. He has performed plan reviews for thousands of projects throughout Utah, Wyoming, Nevada, California, Washington, Texas, and Arizona. Chris has taught numerous building code classes to design professionals, building officials, and contractors.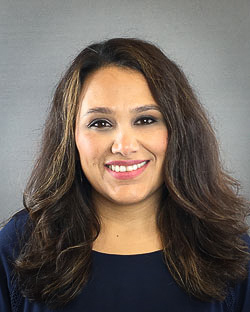 HILDA CHAVEZ
Vice President / Human Resources Manager
Ms. Chavez has over 20 years of experience in managing administrative tasks. Hilda is a highly efficient, dedicated administrative professional with knowledge in a wide range of functions including executive support, office management, payroll services, sales, and team leadership. Her previous positions have demonstrated the capacity to analyze complex issues and develop solutions leading to the attainment of major company goals.
The following is a listing of some of the WC³'s regional leaders. We would be happy to provide additional information for other staff members upon request.
SCOTT ADAMS
Fire & Life Safety Manager
Mr. Adams graduated from the University of Maryland with a Bachelor of Science degree in Fire Protection Engineering. He is certified as an ICC Fire Code Inspector II and Building Plans Examiner. Mr. Adams served as Chairman for the 2002 Winter Olympics Fire Marshals Work Group and was instrumental in developing the fire and life safety guidelines that were used in both permanent and temporary Olympic facilities and the planning and implementation of fire prevention and exiting programs for the games. He has more than 30 years of experience in providing fire and life safety reviews and provides fire prevention training classes on behalf of both WC³ and ICC throughout the United States.
ZAHRA FATTAH
Plan Review Supervisor
Ms. Fattah has over 17 years of structural engineering experience with 12 years as a design engineer and over seven 7 years as both a structural and non-structural plans examiner. She brings a broad range experience to any project. She has reviewed hundreds of projects for jurisdictions throughout California. Types of projects reviewed include single family dwellings, podium-type residential complexes, corporate offices, OSHPD medical facilities, and data centers. She has provided in-house plan review services to multiple jurisdictions throughout California and currently oversees much of WC³'s building plan review staff.
MARTY GILLIS, CBO
Northwest Regional Manager
Ms. Gillis has over 30 years of building department management, plan review, and building inspection experience. As a Certified Building Official holding multiple ICC Certifications, she has been involved in building code enforcement, development, and education serving Washington State jurisdictions since 1982. With many successful years of service within the building industry, Ms. Gillis brings current and cutting edge expertise. Marty has a unique perspective having worked directly for both city and county jurisdictions as well as serving as a code consultant for over 10 years. Her experience working for multiple jurisdictions provides insight to differing and uniform enforcement practices throughout the Pacific Northwest. In addition, Marty is an award winning educator, providing seminar instruction since 1982 and college level instruction since 2000.
KEYVAN IRANNEJAD, PE
Building and Safety Official
Mr. Keyvan Irannejad P.E. is an invaluable industry leader and mentor to the building and life safety community in the San Francisco Bay Area. As a professional engineer, he has over 38 years of experience in the building industry and over thirty of those years working in a Bay Area jurisdiction. His experience includes planning, directing, and coordinating the activities of the Building and Safety Department which includes the budget, permit center, plan check, code enforcement and building inspection. In addition, he actively participates in pre-development coordination and economic development activities while Interpreting objectives & regulations. His extensive experience allows him to effectively coordinate cross-training between all sections of the Building & Safety Department, including the Building, Engineering, and Fire Department Plan Check sections.
MAURICE KAUFMAN, PE 
Civil Division Manager
Mr. Kaufman is an accomplished Public Works Director/City Engineer with a successful track record of delivering capital improvement projects, reviewing private development projects, reviewing subdivision maps, preparing Department operating budgets and Capital Improvement Program budgets, and making presentations to the City Council. He received his master's degree from U.C. Berkeley with an emphasis in Structural Engineering and is a registered Professional Civil Engineer and Professional Land Surveyor in the State of California. Mr. Kaufman currently oversees WC³'s Civil Division.
EVAN NELSON
eProcess360 Development Manager
Mr. Nelson is a passionate software developer that works on products that will make people's lives easier and simpler. Evan enjoys the process of discovering the true nature of problems and providing solutions for what people need. His diverse knowledge and experience has been imperative in overseeing WC³'s eProcess360 development team. Mr. Nelson's key role is to assist WC³'s eProcess360 clients by  developing customized solutions to meet their plan review, permitting, and document control needs.

CODY RICHARDS 
Inspection Supervisor
Mr. Richards is an eight-way combination inspector and plans examiner for WC³. Prior to performing code inspections his background focused on the political aspect of the building industry. He has an excellent understanding of the role government jurisdictions play within the industry. He received a master's degree in public administration and has worked for multiple cities within the planning and development departments. He has served on planning and zoning committees as well as the economic development committee for multiple municipalities. His experience offers him a broad working knowledge of many facets of the field, including government organization and administration; Auto-Cad; GIS; takeoff software; and commercial/residential plan review and inspections.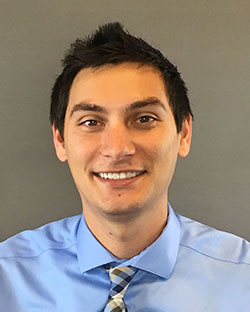 ERIC SCHNEIDERJOHN, PE
Supervising Plan Check Engineer
Mr. Schneiderjohn is a registered professional engineer who has several years of experience in performing detailed building plan reviews and ensuring code compliance. He is an ICC certified building plans examiner and received a master's degree with an emphasis in structural engineering. Mr. Schneiderjohn provides unparalleled customer service to several jurisdictions throughout California and works well with the permit applicants, design professionals, and contractors throughout the permit process. He has often provided on-site and on-call plan review, inspection, and front counter support.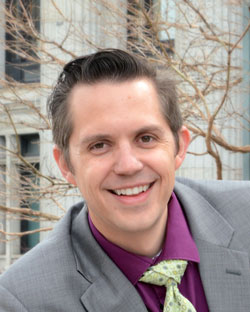 TODD SNIDER, PE, SE, CBO
Utah Regional Manager
Mr. Snider is a licensed structural engineer and an ICC certified building, mechanical, energy, and accessibility plans examiner. He received his Master's degree in structural engineering and has served as the Chairman of the Residential Building Committee for the Structural Engineer's Association of Utah (SEAU). He provides plan review services to many jurisdictions throughout the western United States and has taught multiple courses to building officials, architects, engineers, and other design professionals on various aspects of the code. He is fascinated by the code and loves learning its various aspects and sharing that knowledge with others to provide a safer built community.
GEORGE WILLIAMS, MCP, CBO
WC³ Academy Director / Senior Plans Examiner
Mr. Williams has worked in various aspects of the code professional industry dating back to 2005. He is an ICC Master Code Professional, and Certified Building Official and holds a wide variety of ICC and IAPMO certifications. He has extensive experience as a building official, commercial building inspector, commercial plans examiner, energy code consultant, accessibility consultant and residential code administrator. Mr. Williams has a masters degree in construction management, and experience teaching a wide array of code courses both in the classroom and online. George directs the development and administration of the WC³ Code Academy, the industry's premier source for building and fire code related training and test preparation materials. 
Contact Us
West Coast Code Consultants, Inc.

San Ramon: 925.275.1700
So. San Francisco: 650.754.6353
Irvine:  949.418.8114
Oakland: 925.548.2648
Layton: 801.547.8133
Sandy: 385.237.3722

Henderson: 702.423.0628 
Sparks: 775.560.6512 
Let us know how we can help.