WC³ Leadership
Our Executive Team
GIYAN SENARATNE, PE, SE, LEED AP 
Principal / Chief Executive Officer
Giyan Senaratne is the founder, Principal, and Chief Executive Officer of WC³. He has decades of experience providing professional building safety services to numerous governmental agencies and other clients. He is a registered professional and structural engineer, an ICC-certified Building Plans Examiner, and a LEED AP Professional. He has an unparalleled knowledge of the building code and its referenced standards and continuously mentors his staff in its nuances.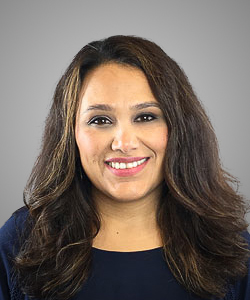 HILDA CHAVEZ
Vice President / Human Resources Manager
Hilda Chavez has many years of experience in administrative management and human resources. As one of the company's Vice Presidents, her principal responsibility is to plan, coordinate, and direct the administrative functions of WC³. This includes the oversight of daily workflow, hiring, benefits, payroll, invoicing, accounts receivable, employee performance evaluations, and much more.
DONALD ZHAO, PE, MCP, CBO
Vice President / Regional Manager
Donald Zhao obtains remarkable knowledge of the overall construction industry and has years of experience serving clients as a building safety professional. He is a registered professional engineer as well as an ICC-certified Master Code Professional. Donald serves as one of WC³'s Vice Presidents and is one of our most experienced plan review engineers. Donald is always looking for ways to innovate and improve WC³'s processes and building safety services.
CHRIS KIMBALL, PE, SE, MCP, CBO
Vice President / Senior Plan Review Engineer
Chris Kimball has an extensive career specializing in the design, construction, and building safety disciplines. He is regularly sought after to share his expertise and has authored numerous publications within the industry. He is a registered professional and structural engineer as well as an ICC-certified Master Code Professional. As a Vice President, he is responsible for all of WC³'s services outside of California as well as company-wide fire, energy, and marketing efforts.
ERIC SCHNEIDERJOHN, PE
Vice President / Senior Plan Review Engineer
Eric Schneiderjohn serves WC³ as Vice President. He is a registered professional engineer as well as an ICC Building Plans Examiner and has several years of experience collaborating with company clientele and ensuring code compliance. Eric provides unparalleled customer service to various jurisdictions throughout California and has been recognized for a proficient code knowledge that helps strengthen the safety of client communities and municipal agencies.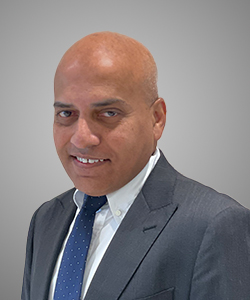 SANJEEVA ABEYWARDENA, CA (AUS, NZ), ACMA (UK), MBA (AUS), ATTY-AT-LAW( SL)   
Chief Financial Officer
Sanjeeva Abeywardena serves as WC³'s Chief Financial Officer. He brings years of global finance experience, of which many were in leadership roles. His responsibilities include all aspects of financial management of the company, including business model evaluation as well as design and execution of the profitable growth strategy for WC³. Prior to joining WC³, Sanjeeva served as the Vice President of Finance for Virtusa Pvt Ltd, Sri Lanka, a fully owned subsidiary of Virtusa Corporation USA; and as a Financial Controller for Basslink Pty Ltd, Australia, an electricity transmission service provider.
GANGA SENARATNE   
Executive – Finance
Ganga Senaratne serves as an Executive – Finance. She provides strategic leadership for WC³'s business and finance functions. She manages accounting and reporting, corporate tax, and controllership activities such as financial controls, as well as oversight policies and processes for the company's business groups. Ganga has previously held a variety of senior financial management positions in the nonprofit sector as Director of Finance, Chief Financial Officer, and Accounting Manager. She has over 35 years of experience in accounting. Ganga holds a Bachelor of Science in Business Administration with a concentration in accounting from the University of Arizona.
Contact Us
West Coast Code Consultants, Inc.

San Ramon: 925.275.1700
So. San Francisco: 650.754.6353
Oakland: 925.548.2648
Fresno: 559.869.7670
Oceanside: 760.730.5690
Layton: 801.547.8133
Sandy: 801.547.8133

Let us know how we can help.