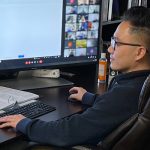 West Coast Code Consultants, Inc.
JOB DESCRIPTION:
West Coast Code Consultants, Inc. (WC-3) is currently seeking a qualified candidate to fulfill the position of Permit Technician. A Permit Technician has the primary role of intaking construction documents for review. As such, they are responsible for checking initial submissions for completeness, logging in the projects, and assigning plan review staff to each project. This position receives direction from the Plan Review Manager and is responsible for over-seeing that projects are reviewed and returned on schedule to benefit the jurisdictional client. Other duties include maintaining updated contact information with all clients or applicants, providing general office support, and serving as the liaison between clients/applicants and plan review staff.
This position will initially train and operate in our San Ramon Corporate Office with an expectation to begin operating in-house with a jurisdictional client in October of 2022.
ESSENTIAL DUTIES:
Provide general office support.
Process incoming projects. Verifying all required information and assigning projects to plan review staff.
Track active projects and follow-up with reviewers as necessary to ensure that deadlines are achieved.
Send out approved projects. Stamping approvals, creating transmittal letters and shipping documents back to the client.
Update all project information on the Portal and WC-3 servers.
Maintain and organize the hard copy plan storage as well as files on the server as needed.
Answer phone calls and direct individuals to the proper staff members. Retrieve voicemail.
Communicate in a professional manner with clients, design professionals and WC3 staff.
Create and revise office forms as needed.
Keep staff meeting minutes if requested.
Review letters and correspondence as requested.
Retrieve and process mail.
Help maintain and organize office surroundings
Respond to client questions regarding project status.
Update employee phone list and contact information.
Perform other related duties as assigned.
MINIMUM QUALIFICATIONS:
Preferred – Comply with the minimum requirements of the Permit Technician I or II International Code Council (ICC) certifications.
Willingness to obtain the ICC Permit Technician certification(s) if not already achieved.
Must have at least 2 years of experience serving as a permit technician or in a similar office environment/customer service position.
SALARY:
$18 -$28 / Hour, Depends upon experience
TRADITIONAL BENEFITS:
Medical Insurance Plans
Dental & Vision Reimbursement
Long Term Disability Insurance
Employer Paid Life Insurance
Voluntary Flexible Spending Account (FSA)
Voluntary Health Savings Account (HSA)
401(k) Retirement Plan with 6% Employer Matching
Discretionary 401(k) Profit Sharing Contribution
Discretionary Bonus Program
WORK-LIFE BENEFITS:
15 Days Paid Time Off (PTO)
8 Full-Day Paid Holidays
2 Half-Day Paid Holidays
Family Medical Leave
Health & Wellness Reimbursement
Flexible Work Schedules when Feasible
Business Casual Dress Environment